Nyhed
STAY HOME Conference
The STAY HOME project will host the international conference STAY HOME: New perspectives on the home on the 10th-11th of November 2022 at the Royal Danish Academy in Copenhagen. We invite speakers to deliver research and design perspectives on the home as a physical, social, digital, and existential place in past, present, and future. Read more about the conference and our Call for papers here.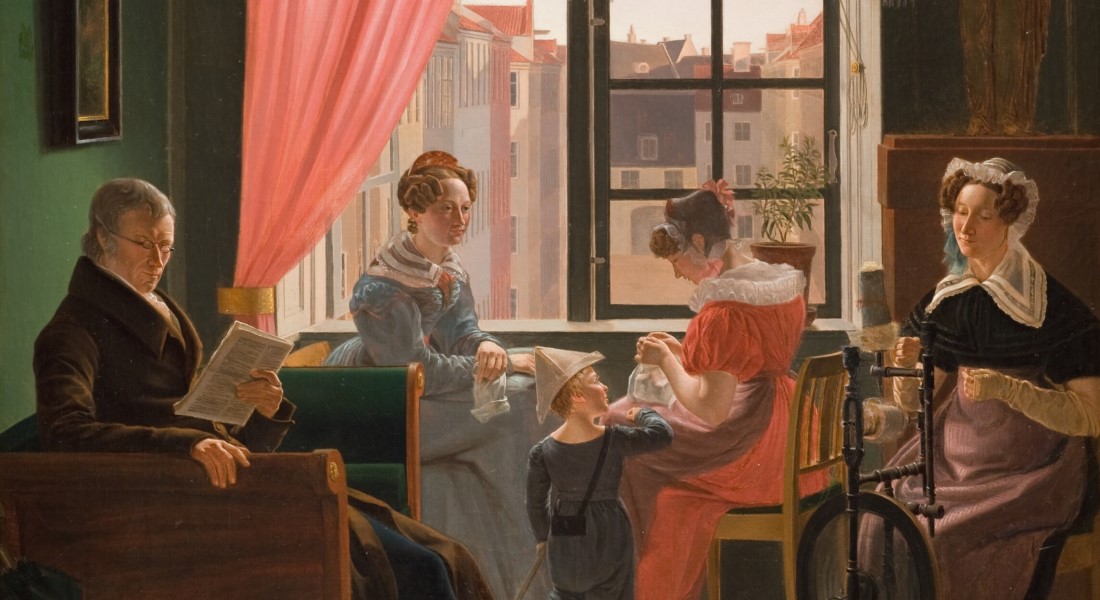 Call for Papers for the conference STAY HOME: New perspectives on the home
What is home and how do we relate to, inhabit, shape, experience, and use it? Home is described in terms of shape, space, and scale, but also in terms of experiences, relationships, and emotions. During the corona crisis home became a central yet contested term. What does it mean to stay at home? What makes a home? What about those without a home? The pandemic might be a catalyst for thinking about home in new ways – not only as a safe or as a private space, but maybe also as an unsafe space or a space that is sometimes public or professional. We invite scholars to think with us about the home.
The aim of the conference is to share and discuss new perspectives on the home – in particular perspectives that emerge during crises and may inform future conceptualizations of human dwelling. We invite speakers to deliver research and design perspectives on the home as a physical, social, digital, and existential place in past, present, and future.
STAY HOME: New perspectives on the home is an interdisciplinary conference on the home hosted by the Danish research project STAY HOME: the home during the corona crisis – and after funded by the Carlsberg Foundation (2020-24).  The project investigates practices, experiences, and uses of the home during the corona crisis and afterwards, and includes subprojects on existential experiences, domestic violence, the digitalized home, and the spatial organization of the home. STAY HOME is conducted by an interdisciplinary team from the faculties of Theology and Humanities at the University of Copenhagen, The Royal Danish Academy: School of Architecture, and the IT University of Copenhagen. Read more about the project in English here.
Keynote speakers
Professor Joanne Begiato, School of History, Philosophy and Culture, Oxford Brookes University. Preliminary title: Making the [un]happy home: emotions, bodies, and spaces in eighteenth- and nineteenth-century Britain.
Howard Crosby Butler Professor of the History of Architecture Beatriz Colomina, Princeton University School of Architecture.
Chancellor's Professor Paul Dourish, Donald Bren School of Information and Computer Sciences, University of California, Irvine.
Associate Professor Hanna Reichel, Princeton Theological Seminary. Preliminary title: Home/alone? – Technologies of haunting and belonging.
Topics of interest
Possible topics include but are not limited to:
Feeling at home
Sharing home
Domestic claustrophobia
Missing home
Absent homes
Home and mobility
Dwelling and belonging
Home as an existential place
Forced home
Vulnerable safety
Home without a house
Sense of home
Boundaries and thresholds of the home
Hybrid homes
Imagining home
Smart or invasive home
Date and location
The conference takes place on the 10th -11th of November 2022 at The Royal Danish Academy in Copenhagen.
Types of presentations
It is possible to apply with a proposal for a paper presentation, a presentation by a research group or a poster. The conference language is English.
Paper presentations are 15-minute presentations based on original research.
Research group presentations are 20-minute presentations by a group of researchers working together.
Poster-presentations are graphic one-page posters (A2) exhibited throughout the conference and presented in a session dedicated to Q/A and discussion of individual posters.
Application process
The application must include the following:
Title of the presentation
Indication of type of presentation (paper, group or poster)
Full name, affiliation, country of residence, and email address of corresponding presenter
Indication of all presenters' disciplinary backgrounds and affiliations
CV of all presenters (pdf)
Research abstract (150-300 words) indicating: research objectives, methodology, findings, future scope, and 3-5 key words (pdf)
Please submit your application here no later than April 15 2022 at 12.00 pm CEST/UTC+2.
The proposals will go through peer-review and answers will be sent out appx. 6 weeks after the application deadline. The abstracts are evaluated on the basis of:
Originality
Scholarly quality
Relevance to the conference themes and topics
Disciplinary and geographical variation among presentations
We might want to publish selected papers with hitherto unpublished research after the conference.
Practical information
There is no conference fee. The conference includes refreshments during breaks, and it is possible to buy lunch on-site.
We welcome geographical breadth. Non-European scholars may choose to present online if preferred. If you prefer to present online please state this in the application form.
A few travel bursaries up to 400 euros will be available as reimbursements after the conference. Depending on funding, we hope to be able to offer additional bursaries reimbursing travel expenses up to 940 euros.
The travel bursary application must include the following:
Motivation for attendance of the conference (max 150 words)
Budget showing travel expenses related to the conference
Indication of whether you will still be joining the conference or would like to present online if your travel expenses are not fully reimbursed
Please submit your travel bursary application together with your academic application.
Contact
Academic questions should be addressed to PI of STAY HOME, Professor Mette Birkedal Bruun: mbb@teol.ku.dk
Practical questions or questions regarding the application process should be addressed to editor of STAY HOME, Emma Klakk: emma.klakk@teol.ku.dk